Your Instructor, Peter Wennström
You will be guided by Peter, the creator of the FourFactors®, who will not only educate you on the framework but also share with you the secrets of success from having personally run projects in 51 countries with everything from national startups to global mass market corporations.
Peter is regarded as one of the world's leading experts in food and health marketing. He has authored several books and industry guides on the subject, including the latest FourFactors® for Growth Market Success book which is recommended reading alongside the Academy courses.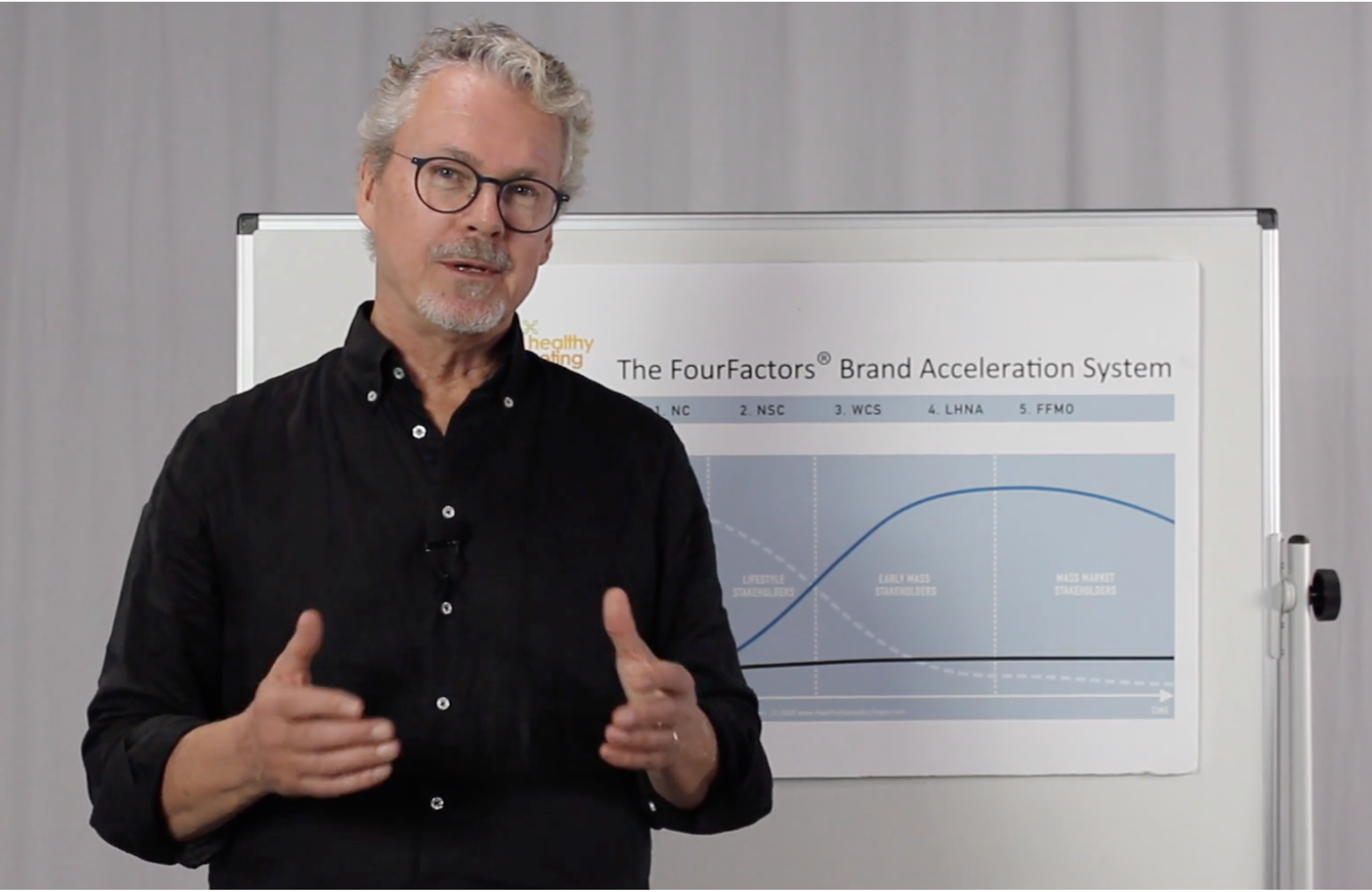 Welcome to the FourFactors® Online Academy!


Whether you are a startup entrepreneur planning to launch your first product or a marketing or innovation executive in a global organization planning to relaunch an old brand, the challenges of launching a brand with health benefits are the same. 
We know that only 20% of the new launches of healthy products make it to their 2nd year on the shelves. That is because "health dimension" takes you to a new level of complexity where rational, legal, nutritional, psychological and social aspects (not to mention stakeholders) must be combined with an uncompromising understanding of the target consumer.
FourFactors® of Success is an innovation framework based on more than 15 years of analysis of success and failure factors in the global markets for healthy foods, beverages and dietary supplements that simplifies this equation for you. 
It has been used to create global brand strategies and growth platforms for challenger brands like Benecol and Oatly.
It has been used to reposition brands for multinationals like Danone, Coca Cola and PepsiCo.
And it has been applied in client projects in over 60 markets worldwide and proved to work across different countries and cultures. 
It has been applied in global training and workshop programs for Market leading companies like Tetra Pak, Nestle and DSM
"The FourFactors® is a proven tool for Food & Nutrition Entrepreneurs working to deliver new benefits to consumers; using it helps avoid the common mistakes every company (large or small) can make especially when trying to innovate at the intersection of nutrition and health. Peter's work is practical, easy to apply in almost any setting and deceptively simple provided you are disciplined with the process and involve all the relevant members of the team."
-- Chris Harley-Martin,
VP & Global Head,
GSK Consumer Healthcare Business Development & Licensing