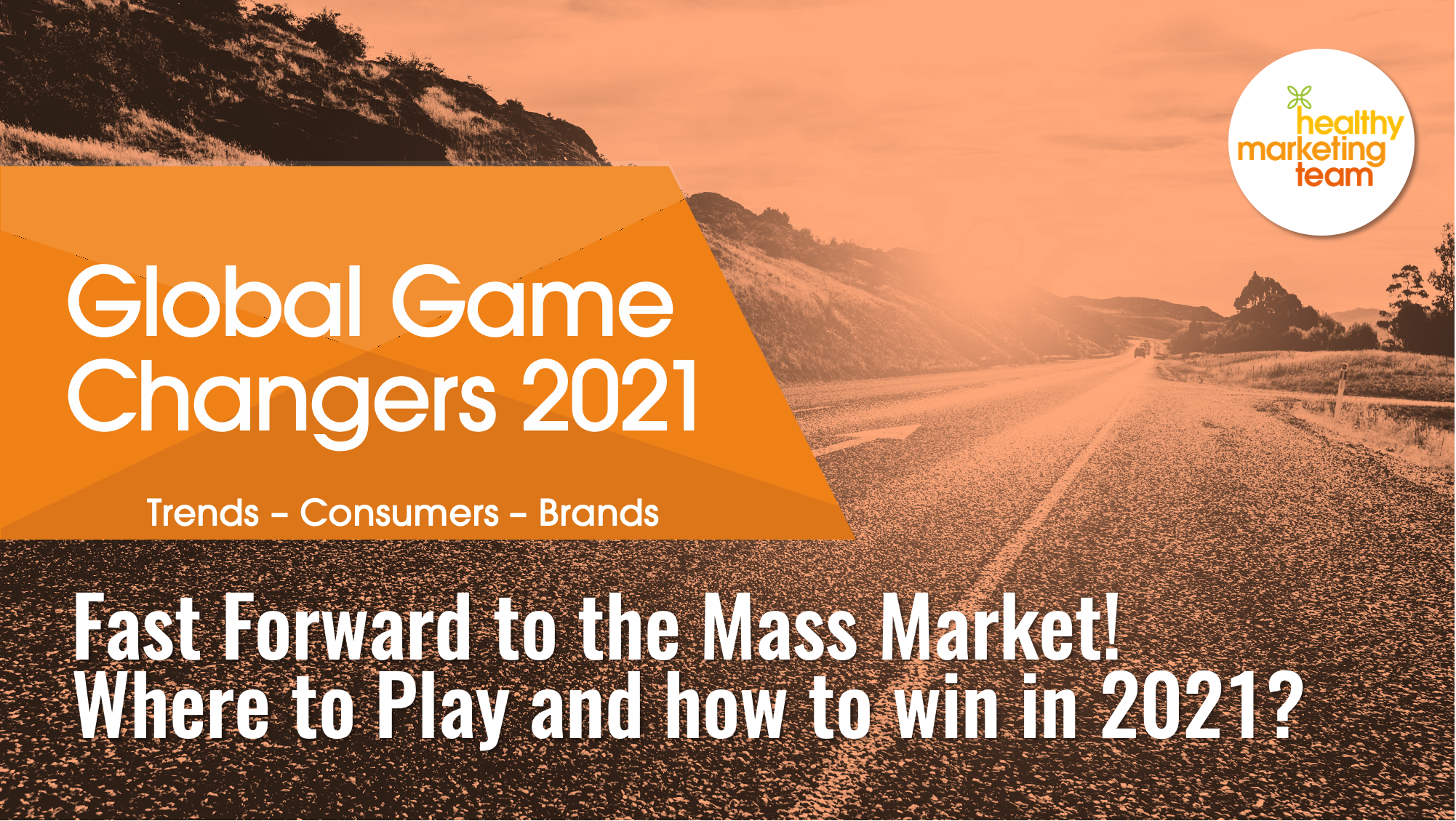 GLOBAL GAMECHANGERS 2021 REPORT
In this 2021 report, we focus on what drives trends from Lifestyle Niches into the Mass Market, what will motivate the Early Mass Market Consumers to accept new ideas, and how to position your brand for Early Mass Market Success.
As leading international experts in positioning and repositioning brands in the global market of nutrition, health, and wellness, this structure of the report is the same as our strategic road mapping with clients.
Key content in this report include:
The 6 Global Game Changers that are Fast Forwarding niche trends into the mass market
The 12 trends that are fast forwarding from niche to mass market with

38 brand examples

6 case studies of brands who are successfully leveraging niche trends for mass market success
The 4 consumer triggers and the 4 consumer barriers for mass market entry with examples of the Dos and the Donts.
The 3 brand strategies for how to win in the mass market for health with case studies.
+ Plant based Special! - Where to play and how to win in the fast forwarding plant based market!
Available in days

days after you enroll

Content Preview
Available in days

days after you enroll

Download Report
Available in days

days after you enroll

Previous Reports